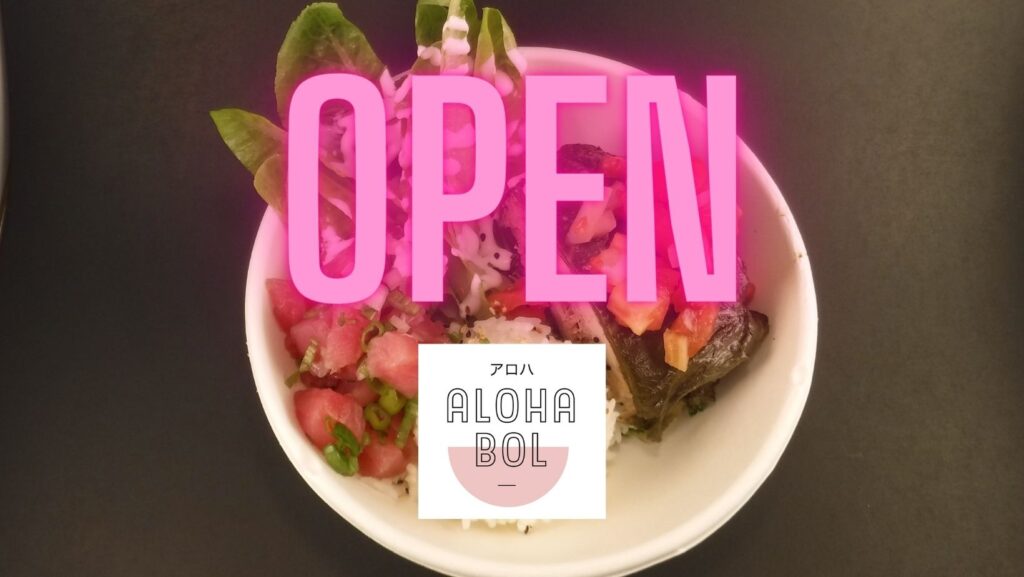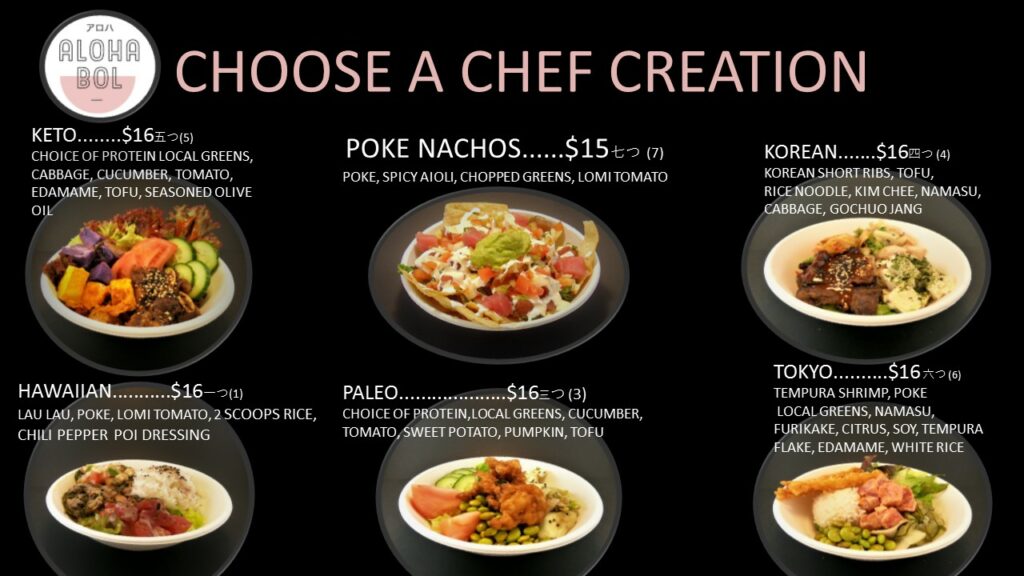 Fresh Bols for healthy living – Choose a Chef Creation or Build Your Own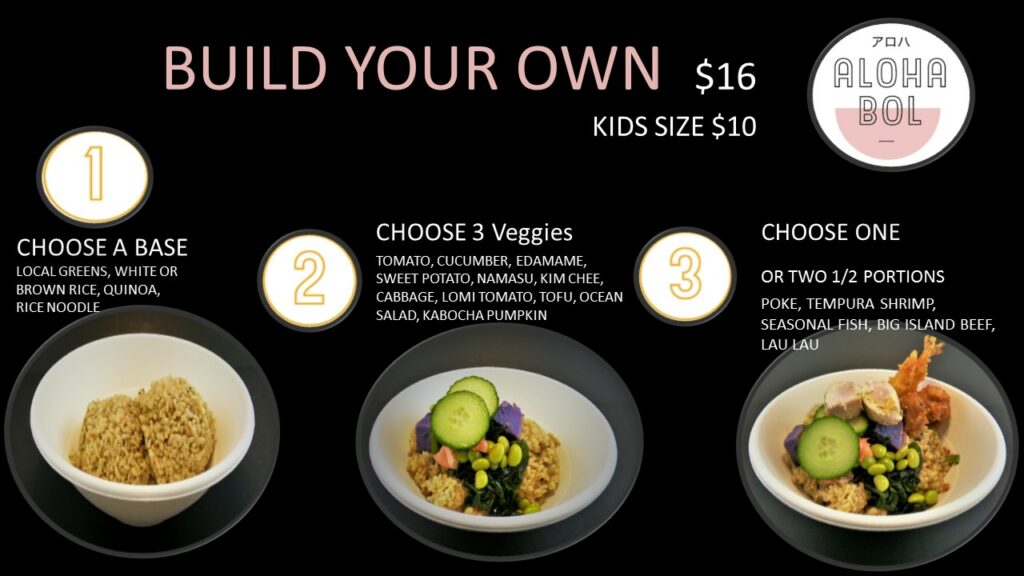 Build your own perfect AlohaBol from a menu of fresh Big Island ingredients.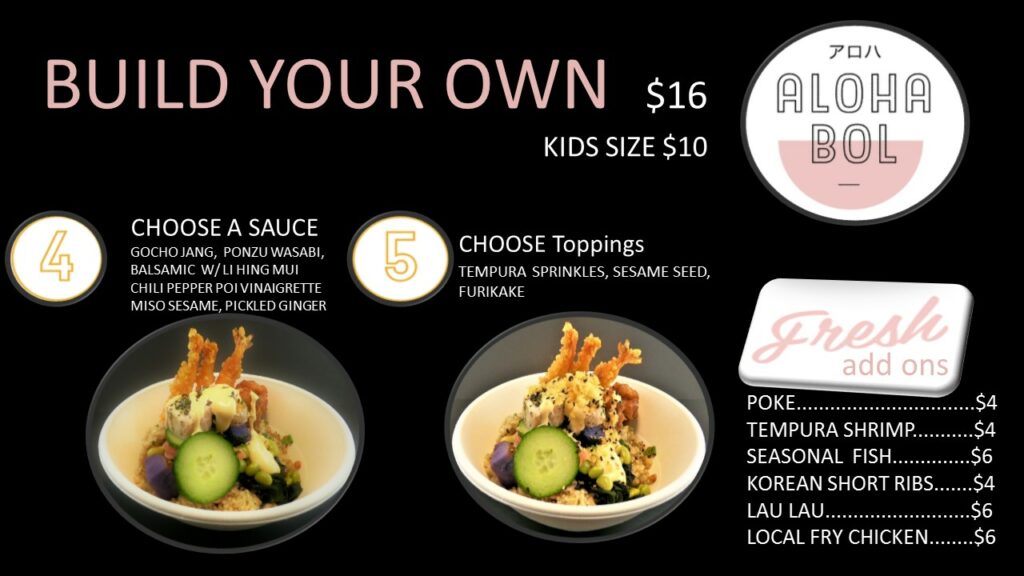 Boba Soda, drinks, and dessert poppers add a little sweetness to your AlohaBol meal.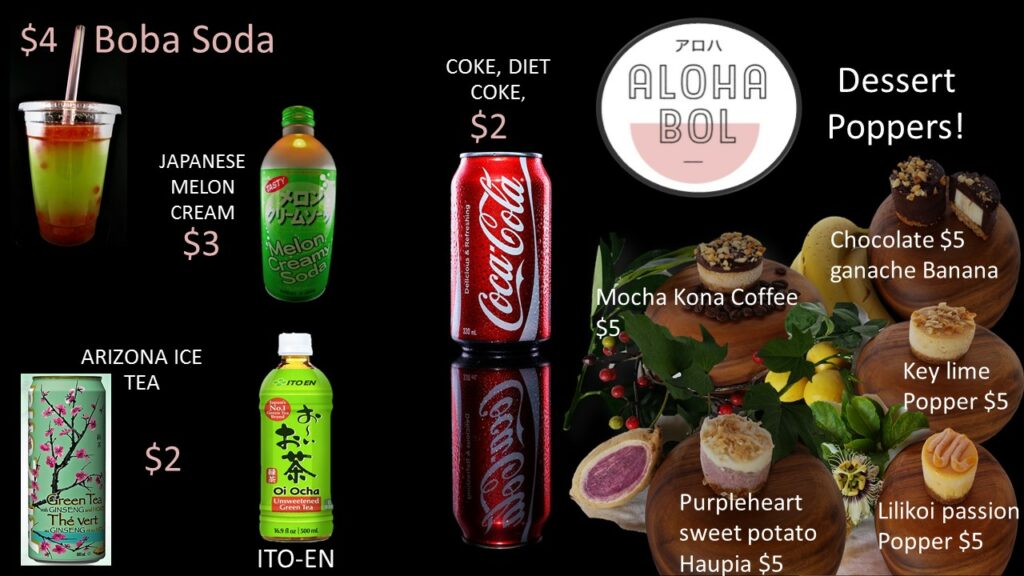 Aloha Bol now bottles its SAUCE. Take home your favorite dressings made fresh on site. Selection varies.
Located in Waimea Center, inside the KTA Super Store.
Waimea Hours: Weekdays 6 am-6 pm; Weekend 8 am-6 pm
We Cater! Contact Us for questions or Message Us.
Staying in Waikoloa Beach Resort? Be sure to visit our sister restaurant Mai Grille by Chef Allen Hess for fresh bacon, Big Island beef, poke, and local beers. Located at the Kings' Golf Clubhouse.